INGRID ANDREA BAGUS –
LICENESED Tourist Guide in VIENNA
I am a genuine Viennese. My grandfather was born in Budapest/Hungary, my grandmother was born in Rokitnitz/Slovakia. This makes for the best mixture –  so much heart and humor. While still at school I worked at the shops in the Kunsthistorisches Museum (Art History Museum) and in the Künstlerhaus. After that I worked several years in the export business. At any time in my life I had a great interest in arts and culture and travelled a lot. After the birth of  my son I re-discovered the museums and cultural monuments of Vienna from a different perspective. I must admit, that I have not finished this journey yet, for there is so much more  to explore. During my professional career, I was working with many people, very often guests from foreign countries, who I had the pleasure to guide through Vienna.
"You narrate so lively with all your heart and soul, it is so much fun to listen to you", was the reaction of colleagues, friends or business partners.
So why not make my passion for my country and my wonderful hometown my profession?
After intensive education and training I passed the official examination to become a licensed tourist guide and set up my own business.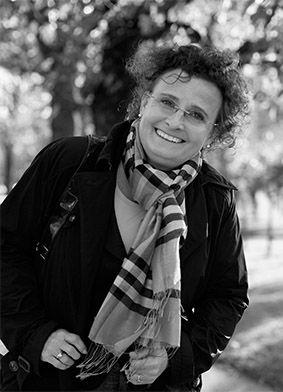 Ingrid Andrea Bagus, licensed tourist guide in Vienna
COME WITH ME, I WILL SHOW YOU MY CITY WITH ALL ITS FACETS!
I am accredited for:
Schönbrunn Palace, Imperial Carriage Museum, Imperial Furniture Collection, Imperial Appartements, Silver Collection, Schloss Hof, Schloss Niederweiden,
Liechtenstein City Palace
Mozarthaus Vienna
Jewish Museum Vienna
Wiener Riesenrad, the Vienna Giant Ferris Wheel
Various museums incl. the Schatzkammer
Klosterneuburg Monastery
Member of the Austrian Economic Chambers and the Association of licensed Guides of Vienna